Hollychocs
Regular price
Sale price
$167.00
Unit price
per
Sale
Sold out
Pre-order now for delivery from 4-20 December. Please let us know if you'd like a specific date for your chocolates.
Celebrate the season in style with this unique collection of luxury chocolates from award-winning chocolate engineer Holly Garner.
Give the ultimate gift of luxury this festive season with a hamper filled with stunning, handmade chocolate. This amazing collection is all handmade in my Wiltshire chocolate studio using only the finest ingredients sourced from ethical producers. I've has won over 30 awards for my chocolate and I'm a Great Taste Producer.
My Ultimate Christmas hamper will include:
A 25-piece box of my multi award-winning handmade Christmas chocolates, thoughtfully designed and handmade in micro-batches

A golden Christmas cracker filled with

award-winning Marc de Champagne truffles, engineered to perfection with a delicate champagne flavour. A light chocolate centre is complemented by a thin Madagascan milk chocolate shell, hand-rolled in a fine sugar coating.

A golden Christmas cracker filled with

sea salt & Solomon Islands dark chocolate truffles which have a melt-in-the-mouth centre. Each piece is hand-rolled in a thin dark chocolate shell with a fine cacao powder coating.

A golden cracker with delicious milk chocolate pearls hidden inside. 

Orange honeycomb double-dipped in our beautifully floral 58% cocoa Madagascan milk chocolate.

Caramel puddle bar.

Milk chocolate bar filled with puddles of gorgeous caramel. Holly was Cadbury's Caramel Queen but she has taken her own multi-award-winning caramel to the next level with this sensual lava salt caramel puddled inside a crisp, glossy 58% cocoa milk chocolate from Madagascar. 

Praline bar.

Dark chocolate bar filled with puddles of rich hazelnut praline, each bar is made from ethically sourced 75% cocoa Solomon Islands dark chocolate, complemented with puddles of award-winning Piedmont Hazelnut Praline.

Chocolate Tasting Thins. 

A beautiful stack of chocolate thins taking you on a tasting journey across the equator with hand-made thins of my favourite chocolate.

Roasted Colombian coffee beans wrapped in rich Colombian dark chocolate. The coffee beans are grown, roasted and smothered with chocolate in Colombia. This is known as Raisetrade - A step beyond Fairtrade.

Neptune bar, a beautiful box

containing 3 bars of Madagascan vanilla & Potterne honey caramel with whipped chocolate nougat, enrobed in our 75% cocoa dark chocolate, it's simply out of this world! Awarded Gold, the Taste of the West judges said "The flavours are, simply put, excellent... a real treat!"

Yummy yummy bar box containing

3 marshmallow crispie bars with chewy caramel and Piedmont hazelnut praline, enrobed in our 58% cocoa Madagascan milk chocolate. A special take on a grown-up rice crispie treat, so yummy we named it twice!

Hot chocolate stirrers in milk, dark and toasted white chocolate, all ready to stir into hot milk of your choice before you sit back and relax with the ultimate in hot chocolate

C

andied orange peel batons enrobed in a generous coating of 75% cocoa Solomon Islands dark chocolate, a perfect balance between sweet, fruity and citrus - a true classic.
Handmade using ethically-sourced ingredients in our Wiltshire chocolate studio
1500g
Ingredients:
Cocoa (cocoa beans, cocoa butter), dairy (cream (milk), butter (milk), whole milk powder), fruit (strawberry, blackcurrant, raspberry, lemon, orange, apple, sultanas, raisins, morello cherry, currants, dates), nuts (hazelnut, almond, Piedmont hazelnuts), sugars/sweeteners (sucrose, glucose, invert syrup, sorbitol, fructose, maltodextrin, chicory root fibre), vegan block/cream, alcohol (Marc de Champagne, gin, brandy), MCT oil, malted fortified flour (wheat flour, calcium carbonate, iron, niacin, thiamin), rose water, setting agent: fruit pectin, salt (Icelandic lava, Maldon sea), spices (ginger, cinnamon, coriander seeds, dill seeds, cloves, nutmeg, Madagasgan vanilla), thickener (carrageenan), emulsifiers (sunflower lecithin, soya lecithin), sorbitol, natural spearmint oil, rice flour, colour: beetroot, iron oxide, carrier: potassium aluminium silicate, 
Allergens are highlighted in
bold
. Please note: my chocolates are made in my chocolate studio which handles all 14 known allergens.
Share
View full details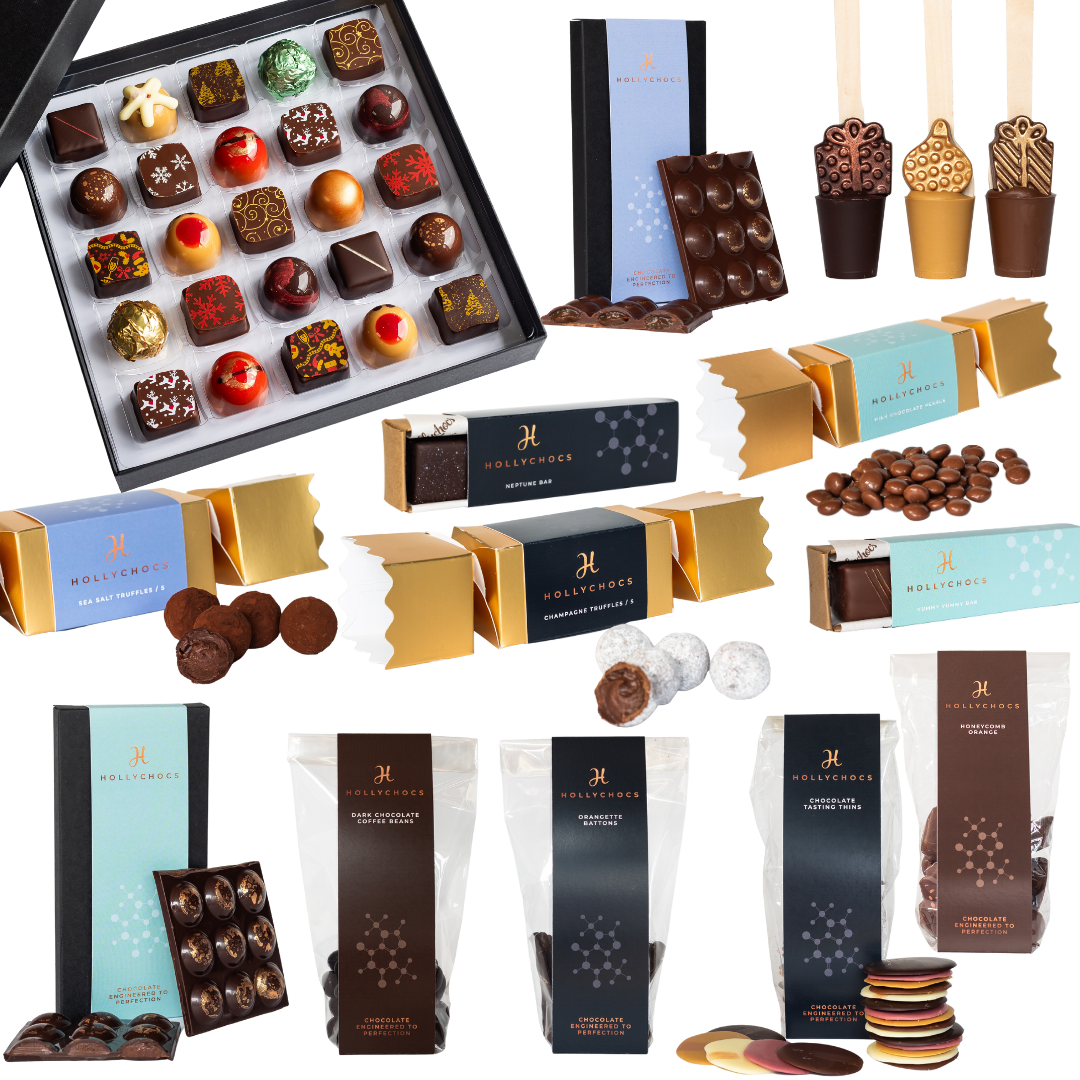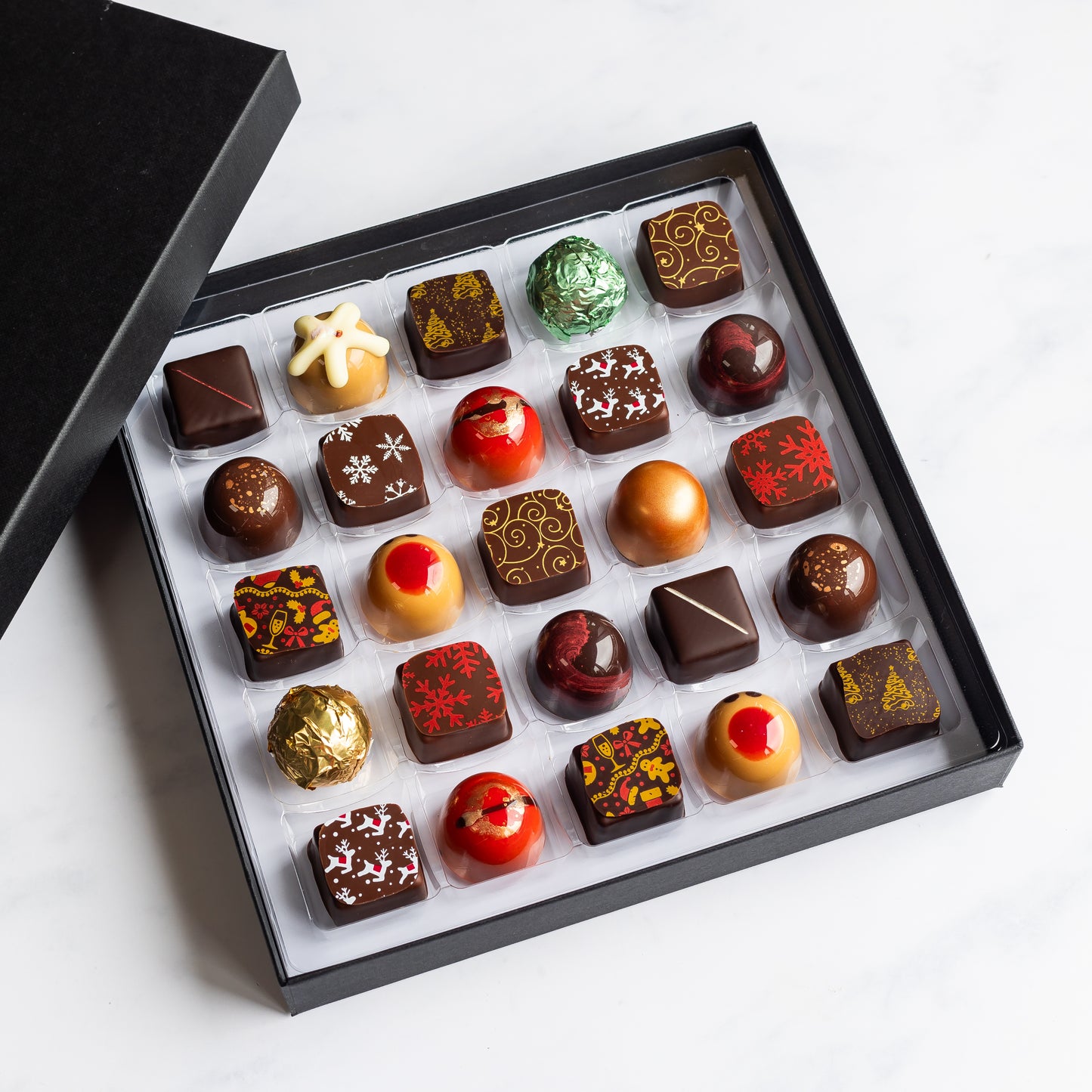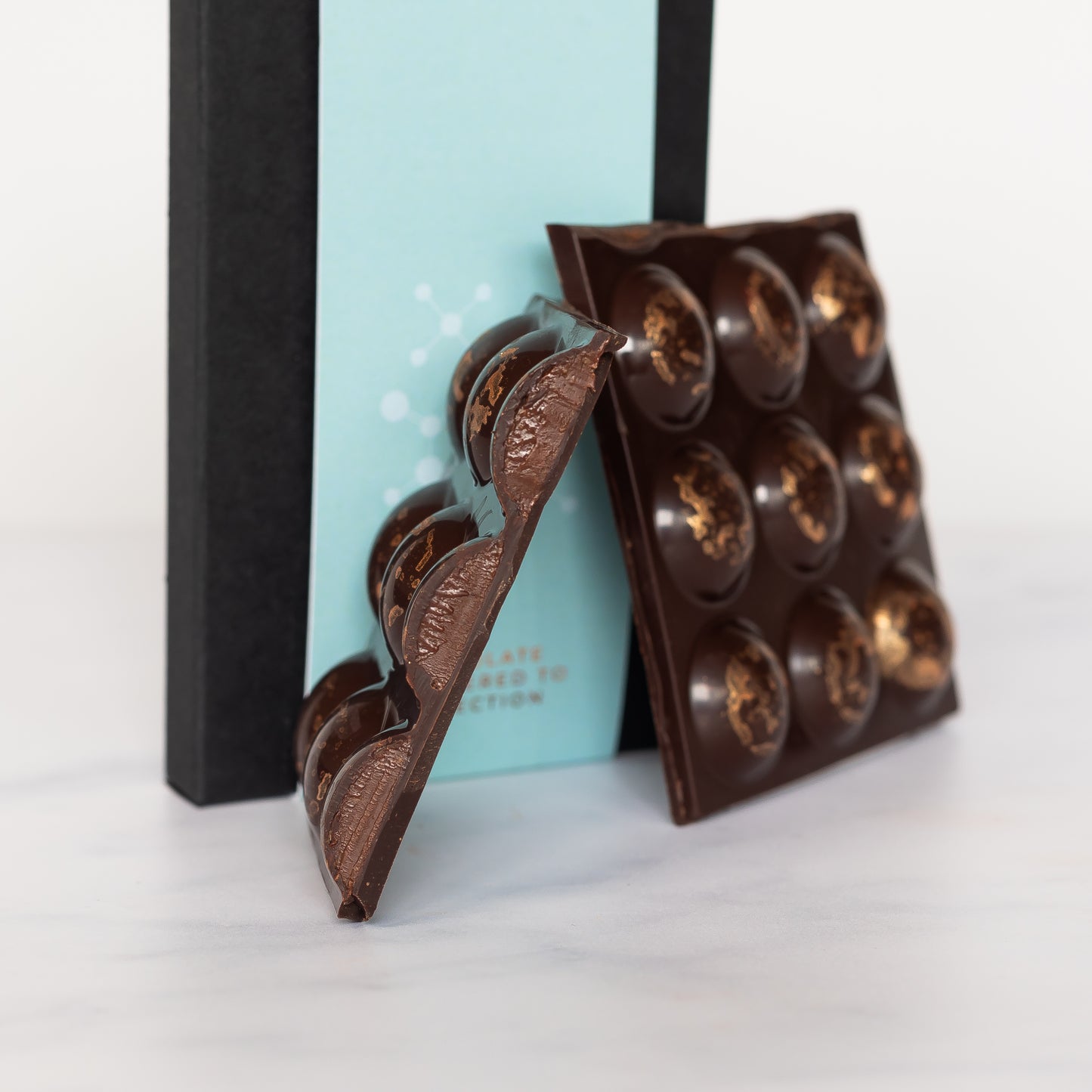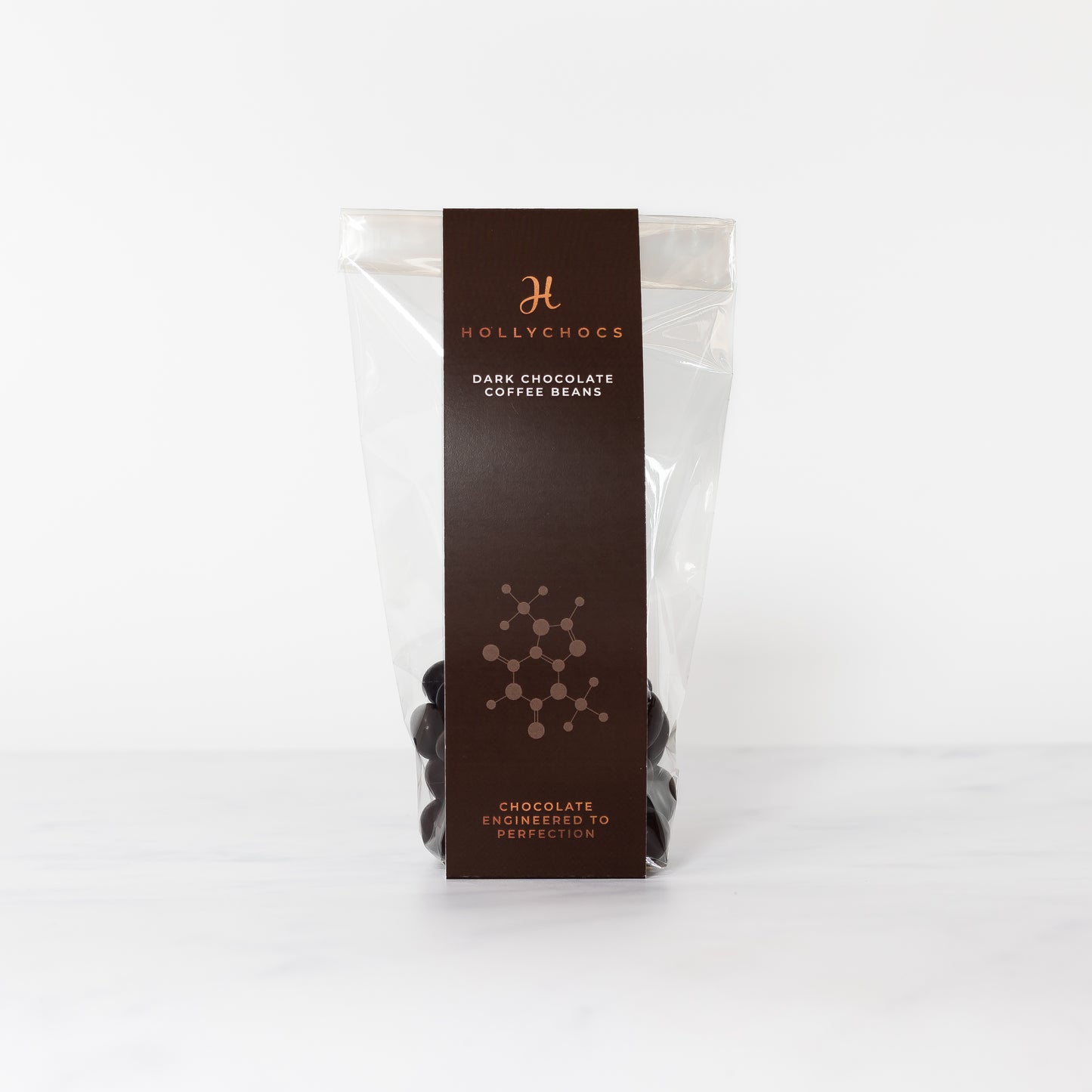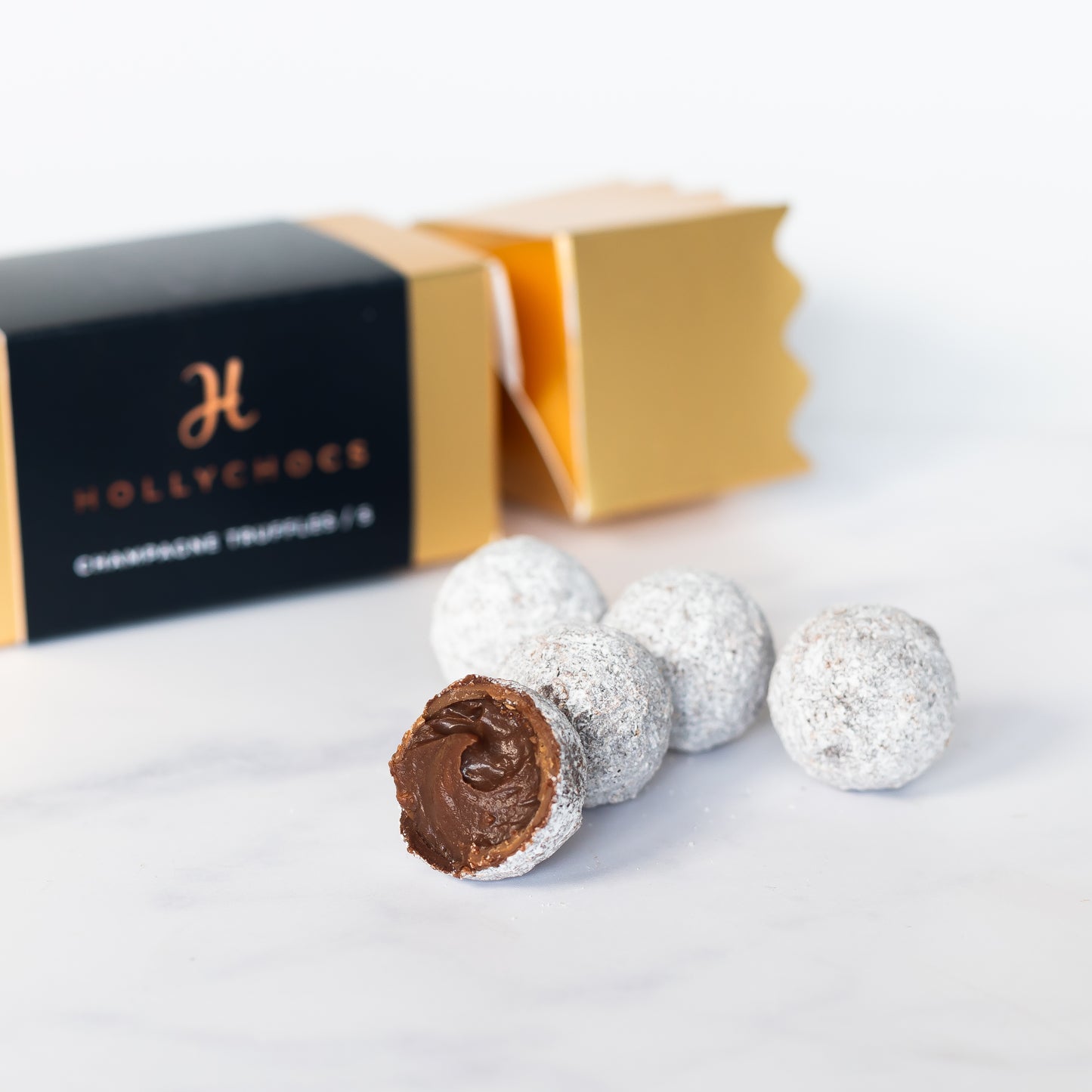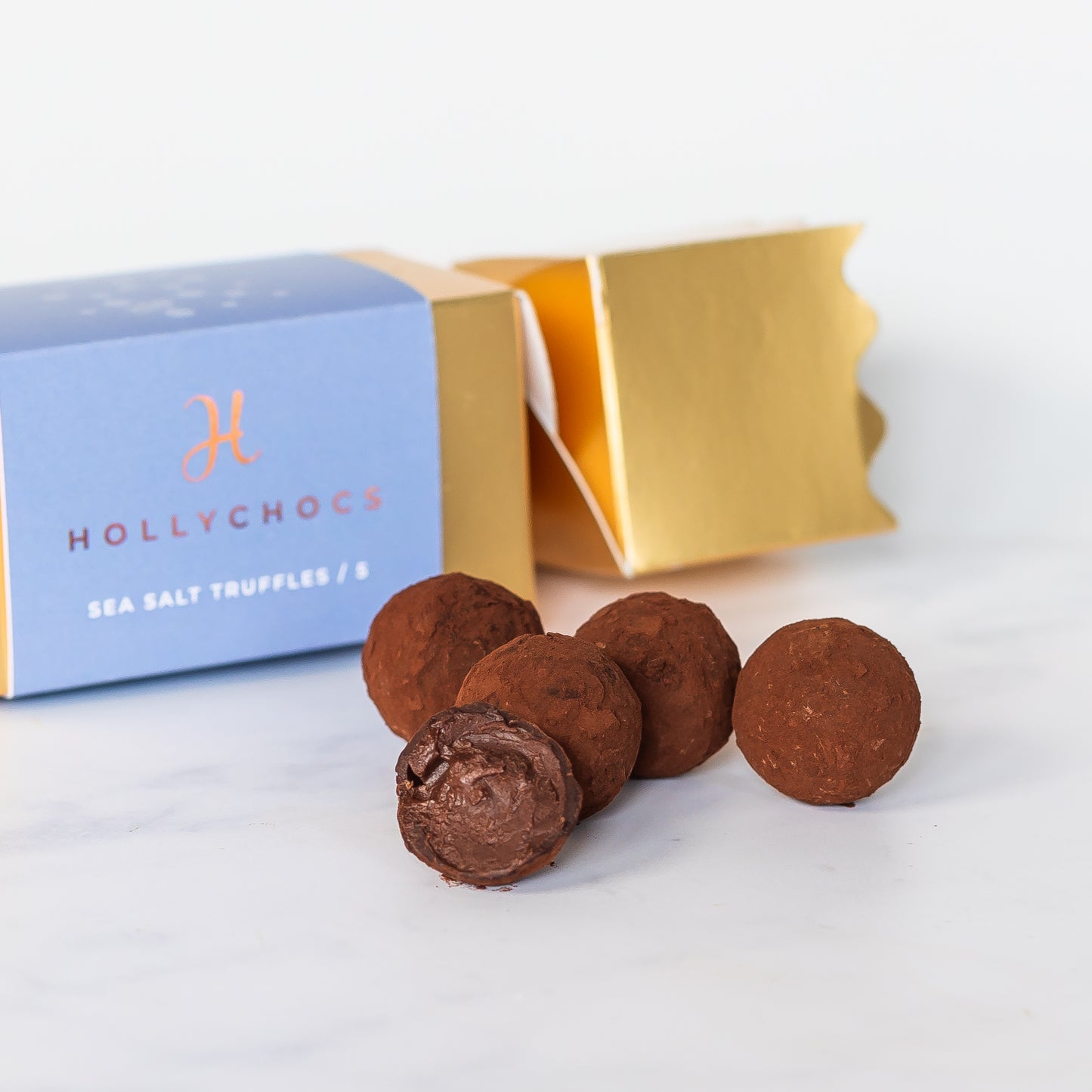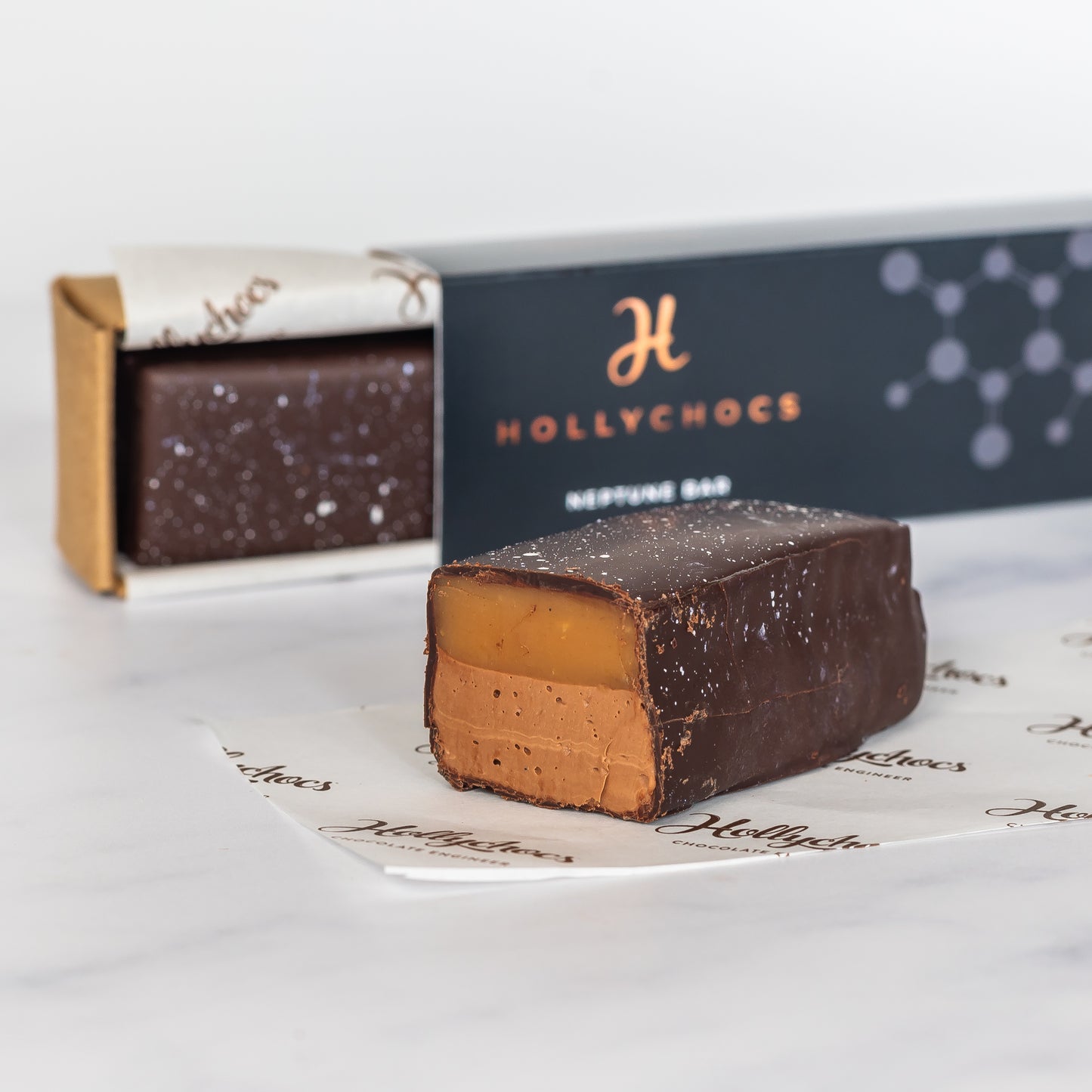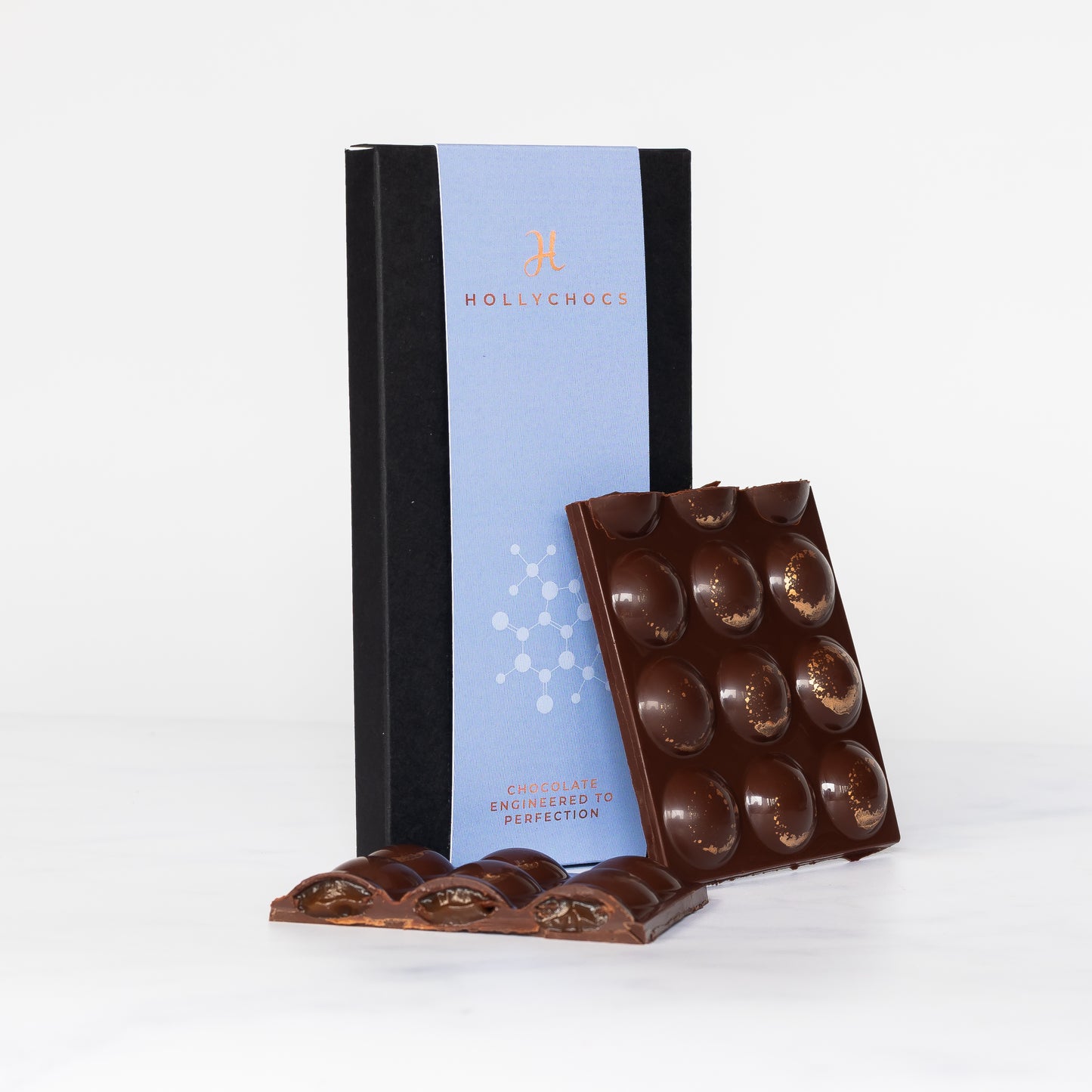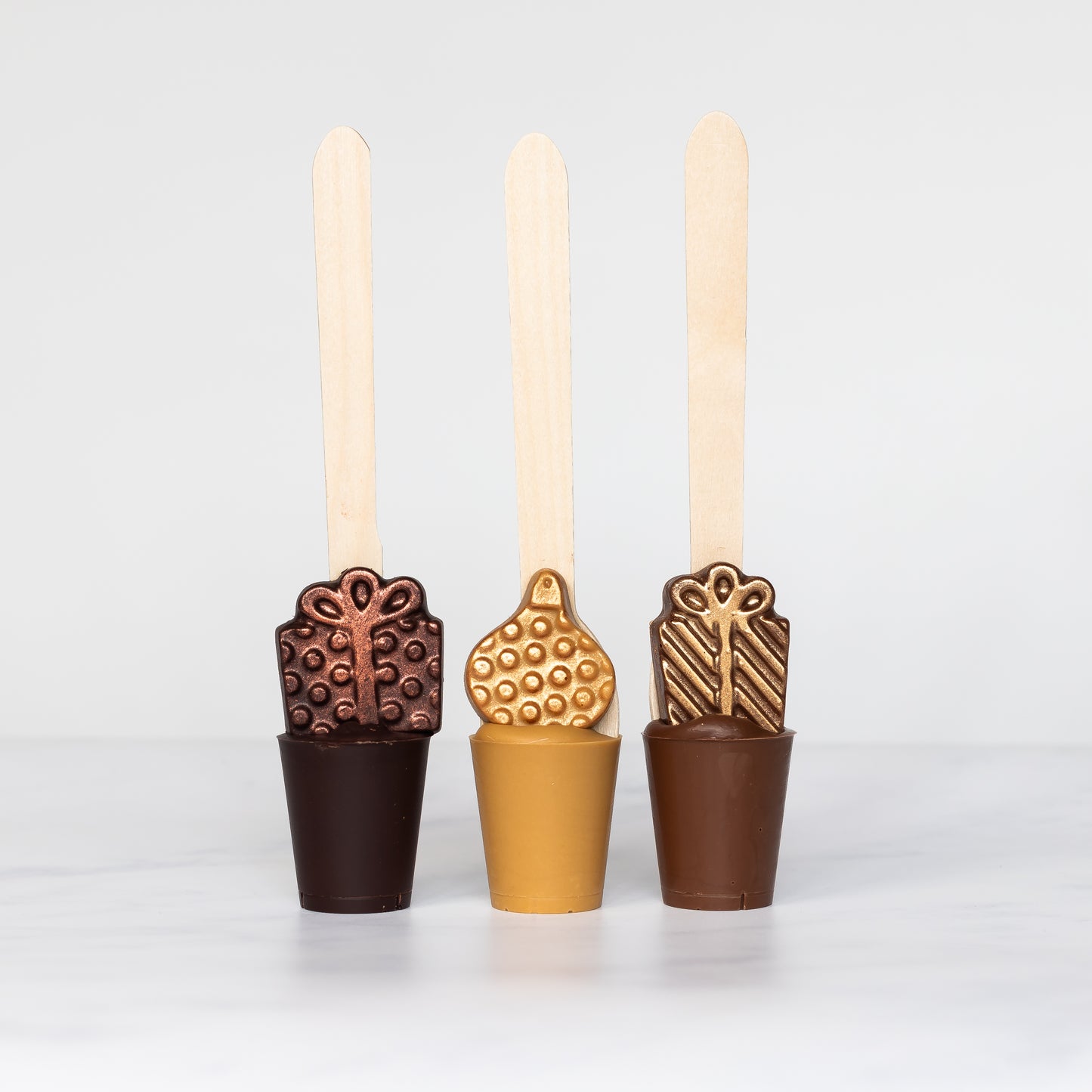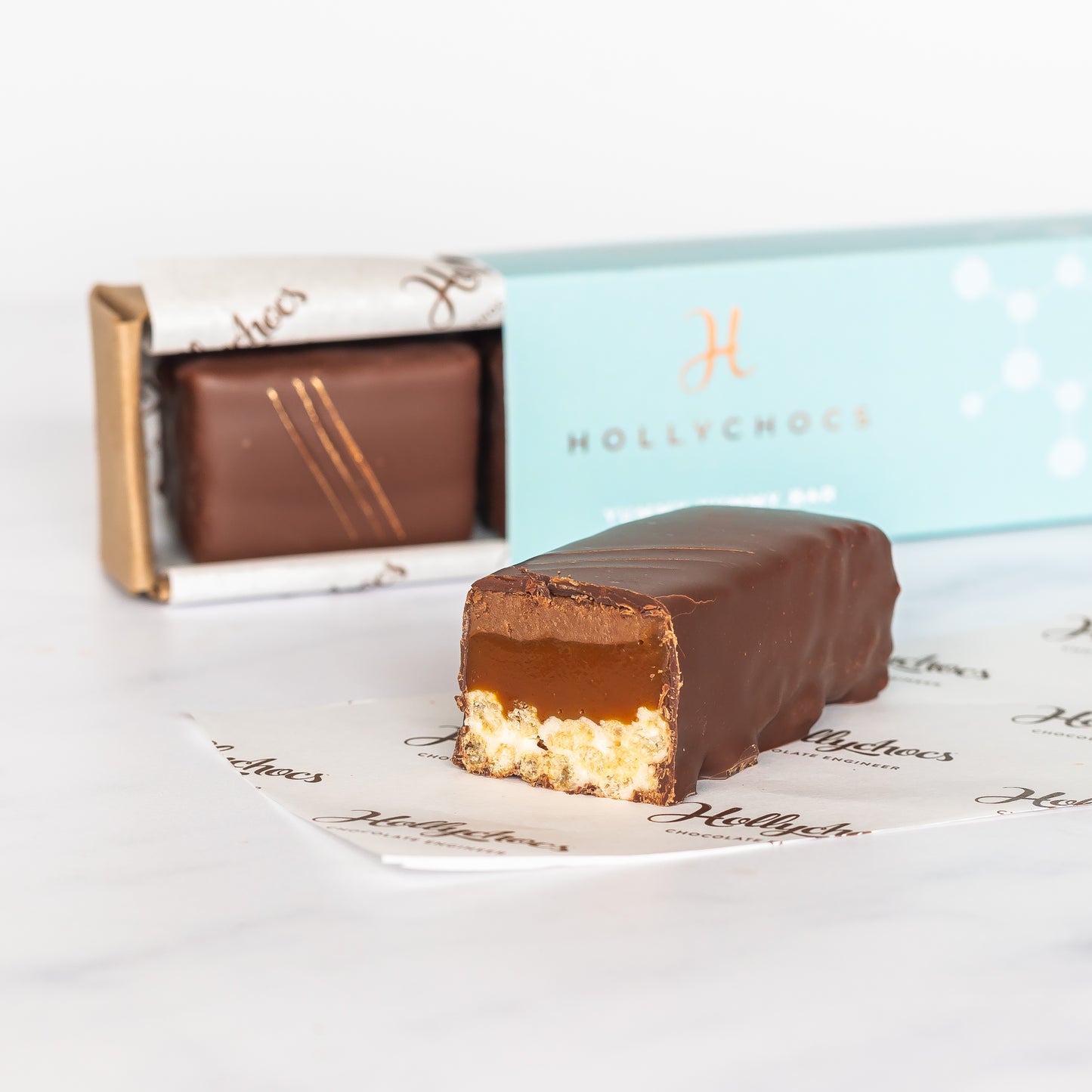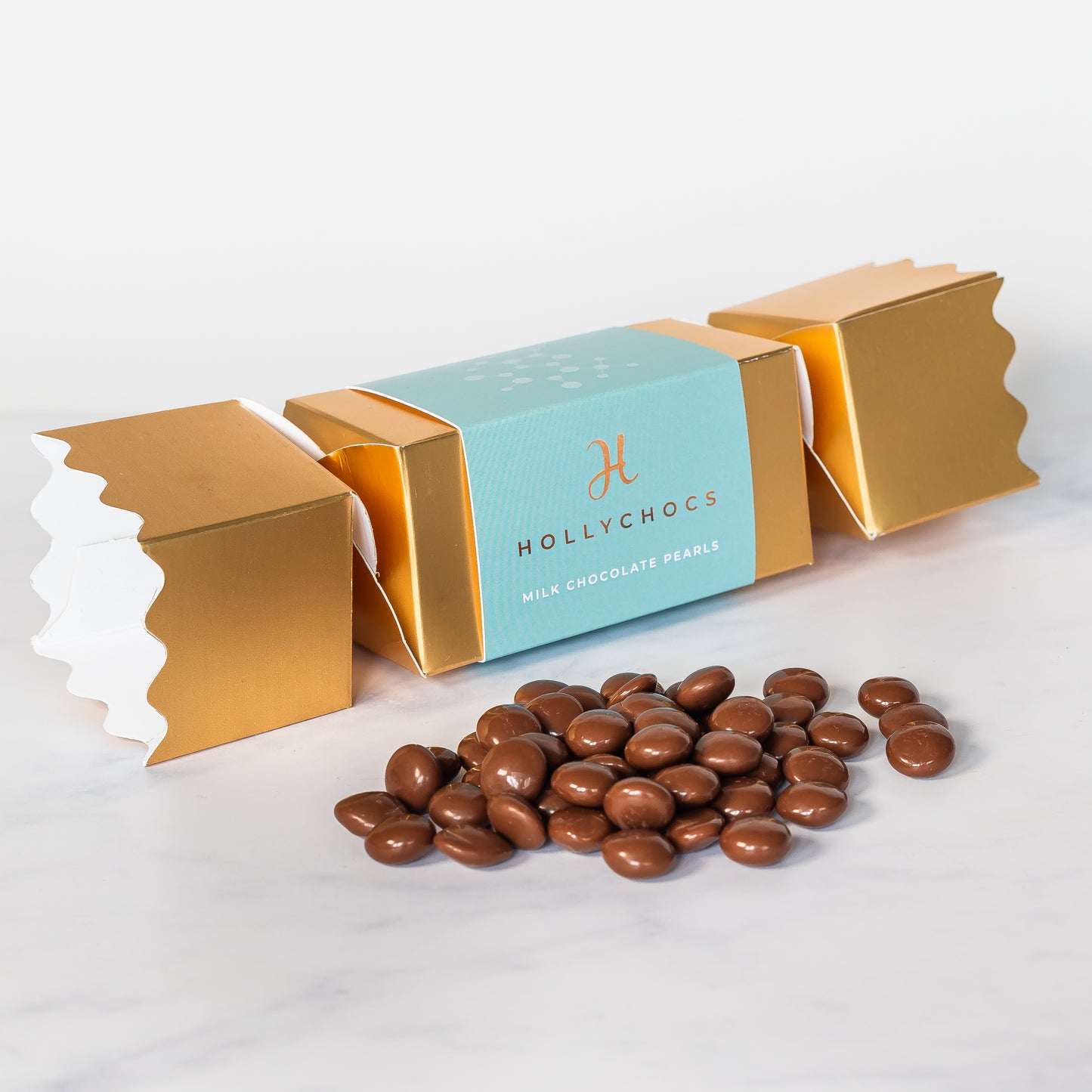 Golden Ticket - the perfect gift
Highlights

Redeemable for any of our delicious chocolates, workshops, and master classes either online or in our Wiltshire shop.

Need a gift in a hurry? Don't worry, you can send a Golden Ticket by email by following this link:  


Details

Your golden ticket will be sent with a blank gift card or your gift message, and sealed with a golden wax stamp.

Please allow 3 working days for your golden ticket to be dispatched.